Mark Nelson, DDS
Restorative Dentist in Beverly Hills and Los Angeles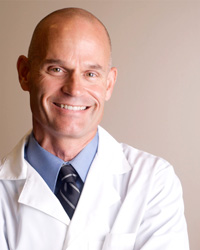 Dr. Mark Nelson graduated from top-rated USC dental school in 1982 and in his practice developed a reputation for being a perfectionist and a true dentist, both at skill and at heart. His patients travel from Santa Barbara, Orange County and other parts of Southern California, because they know they can 100% trust his diagnoses and his stellar work. When asked about his career choice he states, I must admit that I got in the right profession. Because of the early need to acquire new knowledge and the daily requirements of diagnosis and treatment planning; I get to use my intellect. At the same time, I have to use my hand, much like an artist, and I also get to interact with people. How great is that?
Dr. Nelson spends numerous hours studying many aspects in the field of dentistry, both domestically and internationally, so that he can have a well-rounded perspective of industries advancements and latest technologies. Over the last 6 years, the majority of Dr. Nelsons continuing education has been focused on bonded porcelain restorations (veneers, onlays, composites), Oral Facial Pain and TMJ disorders. His expertise in these areas allow him to create smiles which are not only beautiful, but also functional and prevent patients from having bite and facial joint problems common after multiple dental restorations. Dr. Nelson also works with patients who suffer with TMJ problems and headaches related to TMJ.
Dr. Nelson has learned over the years the while his passion for dentistry is high, in order to maintain its zest and zeal he must balance it with outside activities. He is an avid reader, plays guitar and sings, loves to hang out at the beach, bike ride and body surf. Dr. Nelson also recently begun training in Krav Maga, an Israeli self-defense and martial art, for which he quickly developed a passion. He enjoys a vast variety of foods and wines, loves different genres of music -rock and roll is still his favorite- and loves the company of his friends.
Dr. Nelson resides in Los Angeles, is currently single, is a proud father of two boys, ages 15 and 22. I got great kids. You know, every morning I am amazed with my life; there is so much to be thankful for.
Call  323-933-4444   to schedule your Consultation with Dr. Nelson!