Samantha Besser, DMD
Beverly Hills & Los Angeles Endodontist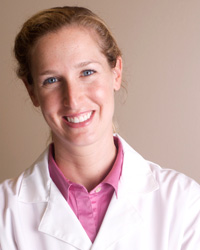 When you meet Dr. Samantha Besser, you'll be won over by the warmth of her smile, and her friendly outgoing personality. Many have a hard time believing that Dr. Besser is an accomplished officer with the U.S. Air Force and spent 5 years of her dental career serving the dental needs of our troops both at home and abroad.
Dr. Besser began her academic career at UC Santa Barbara and moved on to prestigious Tufts University School of Dental Medicine in Boston, where she earned her DMD degree. Upon earning her degree, Dr. Besser served in the U.S. Air Force as a Dental Officer. After the U.S. Air Force, Dr. Besser went into private
practice as a general dentist. She had a particular passion for endodontic procedures, and after a year of practice, decided to return to school. Dr. Besser entered the highly acclaimed, male-dominated and competitive Endodontic Program at USC School of Dentistry. After 2 years of rigorous training, she earned her Endodontic certification and became a Board Eligible Endodontist.
Dr. Besser utilizes the most advanced tools and equipment in treating her patients. Her demeanor may be gentle, but her confidence and skill levels are second to none. She takes time with each patient, and makes sure that proper after-care takes place. Dr. Besser is excellent with nervous patients and administers various forms of anesthesia</> to make the experience of a root canal as smooth and non-traumatic as possible. She is comfortable in treating children as well as patients with disabilities.
Dr. Besser is a California native, and currently resides in Santa Monica with her husband Sean
Call   323-933-4444    to schedule your Consultation with Dr. Besser!