Gary Landa, MD, DDS
Oral Surgeron in Beverly Hills & Los Angeles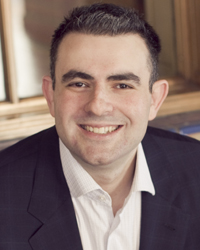 Our surgical department is thrilled to announce that Gary Landa, MD, DDS is joining its elite crew. Dr. Landa is an Oral and Maxillofacial surgeon and received his dental degree from the UCLA School of Dentistry and medical degree from the UCLA David Geffen School of Medicine. He completed his Oral and Maxillofacial Surgery training at the UCLA Ronald Reagan Medical Center, which included one year of General Surgery internship.
His interest in his specialty dates back to the undergraduate years. While studying Physiological Science at UCLA, he spent many hours volunteering for a local dentist who performed numerous dento-alveolar surgical procedures.Although he was already set on applying to dental schools, this experience helped him pave the way for a fulfilling career in Oral and Maxillofacial Surgery.
Dr. Landa has extensive experience in dento-alveolar surgery, including extraction of wisdom teeth, placement of dental implant ,  orthodontic and pre-prosthetic surgeries, and other procedures. However, his interests also include corrective jaw surgeries for orthodontic patients as well as sleep apnea treatment,  maxillofacial trauma, and cleft surgeries. Dr. Landa holds sedation permit and Advanced Cardiac Life Support Certification and performs most of his surgical procedures under sedation, ensuring ultimate comfort and stress free experience for his patients.
Dr. Landa has volunteered on numerous volunteer missions in Ensenada, Mexico, assisting with the surgical management of children with clefts. He is affiliated with the American Association of Oral and Maxillofacial Surgery, California Association of Oral and Maxillofacial Surgeons, and Southern California Academy of Oral Pathology. He is currently a candidate of the American Board of Oral and Maxillofacial Surgery. Dr. Landa resides in Tarzana with his beautiful wife Jane. In their free time they enjoy traveling, sports and dinning.
Call   323-933-4444    to schedule your Consultation with Dr. Landa!