Dean Salo, DDS
Cosmetic Dentist in Los Angeles & Beverly Hills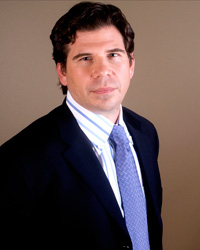 Since launching his initial private practice in Beverly Hills in 1992, Dr. Dean Salo has been a refreshing face in the Los Angeles dental landscape.
Running successful multi-disciplinary practices focused on patient education, highly individualized care, full mouth rehabilitations as well as the functional and aesthetic dental health of patients, Dr. Salo operates under the mantra of 100% Dentistry.
His passion for dentistry started early. He began learning the artistry of cosmetic restorations by working in a dental lab during college. After graduating from UCLA in 1989 with a Bachelors of Science degree in Biochemistry, Dr. Dean was
the youngest in his class, and earned his DDS from University of Pacific's Arthur A. Dugoni School of Dentistry at 24. He then went on to open his first practice in Beverly Hills, where he brought a fresh take to modern dentistry in an otherwise cluttered dental landscape. As his patient base grew, so did his practice. Now, Dr. Dean leads a team of the best dental practitioners in the field, at his multi-disciplinary Miracle Mile and South Bay practices, where he continues to deliver top-quality service to some of LAs most famous faces and those looking for the highest level of personalized care. Additionally Dr. Salo practices hospital dentistry, supervises residents at the General Residency Program and has privileges at the renowned and top-ranked Cedars Sinai Hospital.
For Dr. Dean cosmetic dentistry is a passion and an art form. He has trained under some of most prominent industry leaders such as, Dr. John Kois and Dr. Michael Pikos. Dr. Dean completed multifaceted training at pristine Las Vegas Institute for Advanced Dental Studies as well as Dawson Academy. He strives for perfection with each patient, and focuses on designing restorations which look and feel natural. He incorporates artistry into his work, using century-old techniques of golden proportions combined with state of the art technologies, such as T-scan, to achieve proper occlusion and to perfect the bite. Dr. Dean incorporates most advanced technologies into his practice. Digital radiography, CT Scan and a variety of lasers are used in his practice to maximize patient comfort.
Upon realizing the widespread fear and anxiety associated with dentistry, Dr. Dean made it a personal mission to create an environment that catered to dental-phobics. To do so, he furthered his education in oral sedation, obtained an IV sedation license, and is currently a member of American Dental Society of Anesthesiology. One of unique features of his practices is that patients can obtain all of their dental services in one office, from his team of top-notch specialists, while sleeping through the entire process.
Dr. Dean is a graduate of the Misch Implant Institute; one of the worlds most advanced training centers in dental implantology. His training at Misch enhanced Dr. Deans superior surgical skills and knowledge of periodonticsnecessary for complex implant treatments. His training and expertise in dental implants have allowed him to rehabilitate numerous cases of partial and/or total edentulism, the absence of teeth, giving patients the smiles they want and deserve. Dr. Dean has incorporated numerous cutting edge technologies into his surgical practice, such as Plasma Rich Protein, which greatly accelerates the healing rate and recovery in his patients. His surgical skills have earned him a Fellowship at the esteemed International Congress of Oral Implantologist as well as American Academy of Implant Dentistry.
His drive for perfection, passion for his work, and love for his patients, keeps Dr. Dean in tune with all current developments in the industry. He is affiliated with some of the most respected dental organizations including the American Academy of Cosmetic Dentistry, The American College of Porsthodontists, and the American Academy of Craniofacial Pain, a group of multi-disciplinary professionals, committed to the relief of craniofacial pain and dysfunction of TMJ. Dr. Deans TMJ treatments are focused on therapies and modalities, which offer patients relief and solutions without use of surgeries and drugs.
Additionally, Dr. Dean has worked both domestically and abroad, assisting dentists in building patient-centered practices, as well as training them in advanced dental techniques and proper use of cutting edge technologies.
Dr. Dean and his wife actively support several philanthropic organizations including: the Concern Foundation, which funds cancer research worldwide, the National MS Society, and Our House. Through both his practices, and with the help of his dedicated staff, giving back to the community is further encouraged through donations and support of organizations such as Art of the Brain, Spirituality For Kids, Jewish Home for The Aging, and the Avon Cancer Walk, just to name a few.
Dr. Dean has lived in Los Angeles since his early childhood. He presently resides in Beverly Hills with his wife and their three children.
Call   323-933-4444   to schedule your Consultation with Dr. Salo!